Marketing until the end of the 20th century was still based on expensive and very physical communication for some companies. You had to travel to communicate about the characteristics of a product or service and vice versa for the consumer or communicate through the television media that are expensive for some companies. The sales effort was not only strategic but also physical and expensive.
If marketing is being digitized, it is because technology is constantly increasing and ICT (Information and Communication Technology) is no less.
Initially, it was desktops, then laptops (laptop, MacBook) and finally came Android phones.
The Android phone is the latest creativity. It is a mobile phone that gives access to a data connection to be able to connect to search engines and social networks. It facilitates Internet access that can now be made possible by anyone with an Android phone.
The Android phone is the main factor that has contributed to the explosion of digital marketing because it is accessible to all which leads to the charitable evolution of mobile marketing.
How did digital marketing come about?
How has digital marketing evolved?
What about digital marketing to the present day ?
These are our concerns in this article.
1- BIRTH AND EVOLUTION OF DIGITAL MARKETING
Digital marketing is marketing through the Internet that uses all digital media. These were the websites initially in the form of a static theme, then they evolved into dynamic sites and finally came social networks.
The advent of social networks has increasingly involved people in digital, especially from Facebook, Instagram, Twitter… that allow many to flourish from their personal publications (aesthetic photos, family photos, easy communication, reunion) which will lead to a real digital world.
The Internet is becoming a real opportunity for businesses.
Therefore, mobile marketing is becoming more exciting (marketing which consists of adapting its website to any mobile device to facilitate the user experience) because of the increased use of mobiles.
2- STATISTICS OF DIGITAL MARKETING
The explosion of the Internet has digitalized marketing because nearly two billion of the world's population are connected daily. The sales effort remains strategic but less expensive, abstract (not physical) and more effective because remotely we can reach the target audience for our services, conclude a sale or a business plan.
In 2020, Facebook 2.45+ billion, YouTube 2.00 billion, Instagram 1 billion, Twitter 330 million, LinkedIn 300 million, Pinterest 265 million of active users.
Source: statusbrew
In 2021, here are the trends :
Population: The world's population now stands at 7.83 billion. According to the United Nations, this figure is currently growing at 1% per year, which means that the global total has increased by more than 80 million people since the beginning of 2020.
Mobile: 5.22 billion people use mobile phones today, representing 66.6% of the world's total population. The number of mobile users has increased by 1.8% (93 million) since January 2020, while the total number of mobile connections has increased by 72 million (0.9%) to reach a total of $8.02 billion in early 2021.
Internet: 4.66 billion people worldwide use the Internet in January 2021, an increase of 316 million (7.3%) compared to the same period last year. The world's Internet penetration rate is now 59.5%. However, COVID-19 had a significant impact on reporting the number of Internet users, so the actual figures could be even higher.
Social Media: There are now 4.20 billion social media users worldwide. This figure has increased by 490 million in the last 12 months, an increase of more than 13% over the previous year. The number of social media users today is equivalent to more than 53% of the world's total population.
Source : wearesocial.com
It is in this logic that Marketing Pro is located to ensure visibility, marketing, branding, notoriety and permanent contact for this large market that represents the digital population notably from the trades of the social media management of community management and web development.

Building your business nationally or internationally is our priority.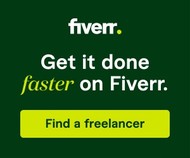 PLEASE OUR FREE TIPS HERE