Communication has a prominent place in any company that wants to make a sale or make itself known. In fact, can you buy a product you don't see or don't know? then, visibility is the first part of the sale then, comes the availability of the product/service but before moving on to an act of purchase, none need to be convinced of the quality of the product/service and this is where the communication comes about. Communication is used to debate the qualities of a product/service, its characteristics, its strong points, in short push the future consumer to an act of purchase this through social networks, blogs, emailing, in summary any digital channel that allows to pass a message and attach an image or video for the case of digital communication.
So, if you want to communicate in a country where you do not reside, there is a problem: how to organize international communication without, however, living in the target country? This is the problem we will solve through this article.
First of all, we want to ask ourselves whether it is possible to communicate in a country where we do not reside? the answer is yes why? because digital communication is borderless. Just have the right message for the right person then go to the communication plan. How do I communicate across borders?
1-HOW TO COMMUNICATE INTERNATIONALLY?
In order to communicate internationally, the product or service must first be of interest to consumers in the target country, and for this, market research can be carried out, especially through platforms such as Google, marketplaces and surveys using adapted software such as Survey monkey or Google forms. If the results are positive, we can start the communication plan based on the needs and expectations of the target. Obviously! we will adapt to better match the new market from the language of the country in question, images and videos in the image of the country concerned and we have our precious CANVA tool that allows us to make video editing and have aesthetic images thanks to its free image library and your personal photos. You will create a gold infographic that respects your visual identity for a cutting-edge brand image and in minutes. Try your first Canva design for free.
If you're not ready to adjust to the target, then you're not ready to communicate internationally yet. To internationalize is to adapt its product, its values, its communication to the mentality of the new market. So, need to communicate about your product/service for any French or English area, Marketing Pro International international digital marketing agency takes care to carry out a market research for you and carry out a cutting-edge communication in the art of the trade.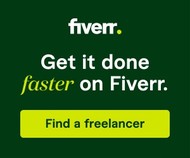 Discover our e-commerce training to learn how to do a market research to find the right product for the right market and update your online store to make it more profitable.
PLEASE OUR FREE TIPS HERE