When we talk about an online booking site, it is indeed an online store still called e-commerce site but specialized in reservations in particular: catering reservations, consultation, follow-up, conference, cinema ticket, room, equipment rental, appointments … in short, any activity that requires a reservation in advance.
The optic here is to allow visitors to make a reservation from their digital devices, for a service that will be rendered to them on a date and time booked in advance. Thus, you make it easier for them by directly organizing reservations on your site while, you save time and sales.
So, it all starts with the creation of a proper e-commerce site, then, the installation of booking extensions.
1-HOW TO CREATE AN ONLINE BOOKING SITE?
-Create your e-commerce site
-Configure your e-commerce site
-Add the necessary extensions
After you've created your eCommerce site using a WordPress Pro plan, install and activate the WooCommerce plugin using the plugin menu on your WordPress dashboard. After activation, route by completing the different steps that will be proposed to you in the installation wizard to configure your site. Finally, elaborate the footer.
All these actions will be facilitated thanks to the Jetpack plugin of your WordPress plan.
You can now add the products to sell by clicking: product-add product in your dashboard.
This was in the case of the creation of an official online store and is as valid for online booking shops, with the only particularity that, it will be necessary to add the Woocommerce booking extension for the sites of booking products / services and, Woocommerce booking accommodation for the case of accommodation reservations.
2- WHAT ARE THE FUNCTIONS OF WOOCOMMERCE BOOKING
Woocommerce booking is a premium extension of Woocommerce that allows you to set up reservable products or services and more:
Make appointments for more than one person
Offer special prices for groups, days or individuals
View availability in the customer's time zone
Require confirmation, offer free cancellations
Send reminders to reduce absences
Never have a double booking
Change your booking schedule as you see fit, including syncing with Google Calendar
Personalize your bookings
Indeed, thanks to WooCommerce Booking, you can add products or services bookable for one person or for a maximum number of people that you have set up beforehand. Offer a reservation on several time slots as well as display the preferential rates according to the parameters you have set (rate for loyal customer, rate for public holiday, rate per group …).
You also have the possibility to confirm or not a reservation in order to make it official among your reservations, make automatic reminders by email or cancel if necessary.
When an assigned service or resource is already reserved, it will no longer appear as available to avoid duplication. You could view all your reservations, edit them or add others manually to the calendar.
Syncing this extension with Google Calendar allows you to use the calendar preview to see how your day or month will be organized. Thus, you will be able to update reservations or your availability, filter to display specific services or resources.
Customers still call you to book? Add them manually from the calendar during the phone conversation. Manage bookings on your store, and find that they appear in your Google Calendar in less than a minute.
To top it off, you can customize by setting up installment payments or extended tracking newsletters only for bookings.
To enter a reservable product, go to the administrator area in the product menu, add a new product, then click on reservable product in the menu of the page that will open that allows you to enter the title, description, media of your reservation and the parameters namely days, times, cost … of reservation.
Thus, you will be able to enter several bookable products, and assign to them equally reservable resources such as human or material resources. Set the number of people assignable for a reservation, set schedules, set fixed rates and preferential rates… in short, organize your reservations as best you could.
WooCommerce booking is quite simple to install by buying it at $ 249 directly on the link of the plugin or, by downloading it using the WordPress plugin menu of your admin area. For use, online support is offered to you free of charge for one year with a 30-day money-back guarantee. So, there is no more fear in testing WooCommerce Booking and discovering all the possibilities of this magnificent booking extension.
Note: If you have thought about creating a marketplace, yes it will be possible thanks to the product vendors extension associated with WooCommerce Booking.
Are you the next renowned online booking site? we hope so! you have all the necessary elements
3- WHAT ARE THE FUNCTIONS OF WOOCOMMERCE ACCOMODATION BOOKING
WooCommerce accomodation Booking is mainly for accommodation bookings such as hotels or furnished apartments. It therefore allows:
Add a new « Accommodation » option to the WooCommerce Bookings extension
Add arrival and departure times
To specify the booking time as « number of nights »
Add a « priority price » feature that automatically activates special rates (i.e. weekend or vacation rates)
WooCommerce Accomodation Booking is completely free and works in direct connection with WooCommerce Booking. As a result, first install WooCommerce Booking as we saw above then, download directly Woocommerce Accomodation Booking or in the extension menu of your WordPress dashboard and the trick is played you can now create accommodation reservations.
If you need an online booking site this is very simple. Follow these steps or contact your expert to design the most practical and aesthetic booking website in the world.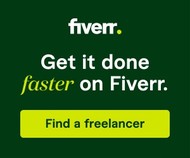 PLEASE OUR FREE TIPS HERE