Telework is made up of the TV prefix and radical work. This implies that in the activity of telework, we have the use of a screen that serves as a television that is to say viewing and the activity itself that is the work.
Telework is the use of a digital device to perform tasks. This involves software that serves as a command and execution.
How is telework practiced?
Telework is born with the advent of software that allows data sharing, video conferencing, media and file exchange. All of this is very much involved in remote work because there will be no need for the person in charge to be on site to perform the task.
Although mail and phone calls have been around for a long time, telework until then was not possible until the creation of specific software that allows live video and group work. The latter maintains a permanent relationship between the members of a group and only confirms the membership of that group to feel even more in business even at non-measurable distances.
1- SOFTWARE THAT MAKES TELECOMMUTING EASIER.
We have an innumerable type of software all with very specific specifics that facilitate remote work. We quote a few:
Google drive: Excellent for processing word documents, excel and sharing directly with one of your email contacts via the software. The specificity here is that the document can change directly in the software and the backup is automatic. It has a complete menu that allows the download of documents, the insertion of images, the creation of pdf files, in short all possible functions to process a file.
See how to use Google drive in the most details on computer and mobil.
Zoom : for group video calls allowing video conferencing although whatsapp performs the same task but limited to four people at the moment. Find out how to download and use zoom here.
Workplace: Workplace is a Facebook-owned platform that also aims to promote telecommuting. It is the company's internal social network that allows social exchange between members of a company. It is a good software apart from official Facebook but works exactly as such. The company still retains access to the so-called platform on its behalf. More information about workplace here.
Here is another small selection of telework software.
All of these programs are very useful for group or business work that facilitates quick work and productivity. However, there are platforms that link labour-needing companies with freelancers or agencies for job execution. These platforms are also telecommuting players because recruitment is global and the task is carried out without moving. For example, we have the Fiverr platform.
Fiverr is a purely American digital platform specializing in digital marketing and translation. It offers you a very large professional field in all the specialties of digital marketing (SEO blogging, SEA, social networks, e-mailing managers, showcase site developers and e-commerce sites) and translators in several languages.
What is very interesting with working marketplaces is your secure payment. It is even more reassuring for talented applicants because you will pay when you validate the task. This system is entirely managed by the platform and not the person responsible for the task. A method that reassures you of the quality of your work on time and will only make you more productive and better beneficiary.
If you are a professional looking for qualified skills, I highly recommend this platform.
Place your first order here.
Check out the digital trades.
2- WHAT ARE THE AREAS OF TELEWORK?
This title refers to the question of where telework applies. Given the roles that software plays, we find that telecommuting is more convenient for:
But then possible to visualize the state of the place and in some cases the condition of a commodity.
When we talk about administrative and management tasks, it is precisely the tasks of creating and managing files related to the company that has been done since digitalization using software. Telework will facilitate the sending of these files to the corresponding services using the software mentioned above with company meetings via videoconference on the necessary case.
Telework is also a great boost for employment and entrepreneurship when you know that today you can have an online business and design your coaching program or training, enroll in hiring marketplaces where you will be in direct contact with your recruiter and perform the tasks remotely Fiverr case.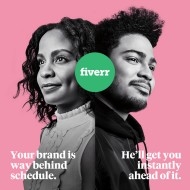 We salute technology and say good luck for new creations.
GET OUR FREE TIPS HERE