While it is more true that the entrepreneur is free of his choices and actions, he remains committed to a work plan to achieve his goals. Whatever field chooses to undertake, you have a work canva to exhaust to enjoy your return on investment.
Before we get on the agenda, we want to know what is entrepreneurship? How to do it? Check out the answer here.
Perfect the notion of entrepreneurship is well understood then, if you still can't find an activity to get started, build on innate skills. Here is an excerpt to enlighten you: Gift passion how to recognize his profession?
However, in the face of technological change, many occupations have emerged that have led to the reduction of unemployment and the development of telework (remote work through software). Check out the digital profession: we'll talk about enterprise digitalization.
So how do you organize your work schedule?
1-WHAT ARE THE ACTIONS OF AN ENTREPRENEUR?
This depends on the activity you are doing. We will proceed by type of activity.
-If you are a commercial company, that is, buying finished products for resale, it goes without saying that you place orders to your supplier based on your available stock and the frequency of your sales.
-If you are an agricultural company, you must take action according to the evolution of your plantations (seed time, harvest time, time to jacher the land …) the same for all agro pastoral activities, there is a precise timing of action depending on the trade.
-If you are an industrial company, that is, that buys the raw material, processes it before selling it, your shares are the same as that of a commercial company at the order level because they are supplier orders according to the frequency of your activity. However, do not forget the maintenance of the machines that allows you to carry out the transformations.
-If you are a service provider, this is the most sensitive point because you are constantly attacking customers. Although it is more true that in all areas of activity, there is a process to be taken to find its customers, when selling services, they are abstract and therefore require a constant customer maintenance to acquire more customers. Your actions are more centered in the search to walk and customer tracking (phone call).
All these actions, regardless of the field of activity, are accompanied by marketing techniques to achieve the best results and retain its customers.
2-WHAT IS A DAY OF WORK OF A DIGITAL MARKETING EXPERT ?
We took the testimony of a third who is a digital marketing expert and who wanted to share his experience with us in order to enlighten us on his marketing techniques and his work plan.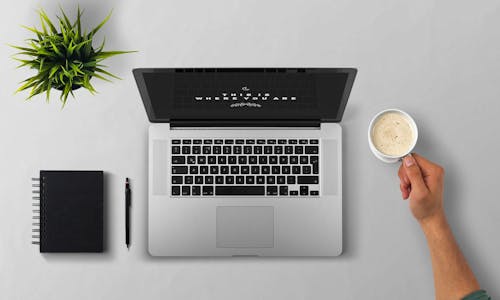 Hello! my name is James Claude I just woke up, the first birds sing and gives me the cry of love to start my day. I feel good and I stretch on my cozy bed then I remember that I need to boost my online activity. I'm excited to see the first I like because they will prove that people appreciate my offers so I tell myself where to start?
First of all, as a marketing manager, I consult this article: difference between digital marketing and digital communication. Phew its there I'm starting to understand my tasks and I only have my Android phone on me I wonder what devices will be useful to get started? Then I come across this article. Well done I'm built! this article identified all the devices needed to start my business.
I'm starting to be a real professional but as soon as I want to start my publications, I remember that it takes the basic marketing tools of an entrepreneur so hop I'm fully I'm aware of the hardware and software needed to open up to the world in short have more visibility nationally and internationally and in addition, if I do not know how to write quality articles or manage my professional pages , I even have access to digital marketing training. So here I write the day started pretty well.
Coincidentally for me, I am already a digital marketing expert because I have been practising it for a long time I pass this extract to one of my friends who want to acquire knowledge and train in digital marketing. I just organize my day's work.
Since I've just read a batch of articles, I take a break and make my breakfast (an omelette, a few bread, a cup of latte) enough to give me a boost for the day. Then I finish with a glass of plain water and lie down to digest. Forty five minutes later, I open my eyes it is ten o'clock. I'm running to my workspace it's time to work.
I start on social networks and then I remember that the sales funnel allows me to better organize my posts on social networks I apply in the social network planning then, since I am responsible for digital marketing of my activity, I have to analyze the website part, I first consult my statistics and a look at all the whole site. I'm starting to update my pages and articles. I find that its been two days since I published my last article I note in my diary because I publish the articles every two to three days.
Another double blow! we are at the end of the month and my newsletters are monthly. I stop my site updates directly because they are not urgent. I have two of the most urgent tasks of the day: writing an article of at least eight hundred words and my newsletter. It's noon when I stop the updates. I start with my newsletter, I make it and I send it to my registrant list. It is thirteen o'clock when I am finished. I take a break to renew my ideas (lunch, film, entertainment video) to relax.
At fifteen o'clock, I relaunch the work and I redraw my blog post to be published tomorrow. I finished between seventeen hours and eighteen hours and if there are things to adjust, I adjust what I can but I let the article sleep in draft because the rereading after a long break allows to see more clearly all the mistakes made.
When I manage the communication of several companies, I am forced to use social media planning tools and automated newsletters to automate all the system in order to give me more time to write articles. I always have my ultimate tool for making my visuals. The Canva tool.
Canva allows me to bring out the beautiful design customized according to the colors of my company to preserve my visual identity that I can use for social networks, newsletters and even some blog posts.
It is a graphic tool that allows the design of image, slideshow, logos, flyers, posters, business cards, invitation tickets, GIF (very short video without sound) all customizable from my personal images, my written message, my logo, my colors to give me a unique image specific to my activity. I'm on top for my digital marketing agency.
We respond to this expert digital marketing witness
What a poignant testimony. I think this day went pretty well and especially very interesting for people who want to work from home. Really thanks to digital distance is no longer an obstacle and the office is no longer a luxury. I believe that many young people looking for work should follow your example to find a path in hiring. However, Marketing Pro trains young people who want to get started and brings its expertise to companies wishing to propel their activities.
Check out our training program here or get it done faster on Fiverr.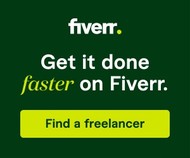 You can get this e-book that will show you the company's leads in view of technological evolution and how to apprehend them
Marketing Pro A vision for the future for businesses.
PLEASE OUR FREE TIPS HERE