To better understand digital communication, we will break it down :
Communication according to dictionary.com is the imparting or interchange of thoughts, opinions, or information by speech, writing, or signs.
In the scenario, we have a transmitter that transmits the message, a channel that can convey the message, and a receiver that receives the message. Communication is the fact of conveying a specific message via a channel. The channel can be direct (verbal), indirect (by a tool like the phone, television, mail …) it all depends on the tool you have.
Digital : refers to any digital channel, i.e. the use of electrical devices.
Digital communication is then the act of transmitting a message through a digital channel : these are computers, smartphones, tablets, mobile devices.
According to igi-global digital communication is the possibility of interaction between communication companies and audiences by internet using different digital platforms.
How does digital communication come about?
What is the difference between digital marketing and digital communication?
What are the benefits of digital communication?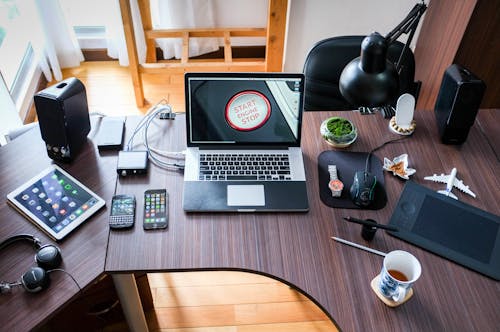 1- HOW DOES DIGITAL COMMUNICATION COME ABOUT ?
Digital communication being digital communication, is indeed born with the creation of different electrical devices. The principle is active with the growth of social networks and research on the web which represents a world library.
Digital communication consists of creating professional pages on social networks, using blogs, e-mails in short all content via a digital channel to convey the message. The principle is to create quality content to give a brand image to the activity exercised and to ensure customer interactivity to convert them into a customer through message boxes and answers to questions asked. Digital communication is then much more focused on the production of content (web writing, community management, video production, newsletter management, landing page…).
2- WHAT IS THE DIFFERENCE BETWEEN DIGITAL MARKETING AND DIGITAL COMMUNICATION?
Digital marketing is a much larger field. Indeed, digital marketing acts on the product throughout its chain, i.e. competitive intelligence to offer a much more accepted product given the socio-economic environment, demand and competition. We will talk about the four variables of the marketing mix, namely the Product itself, its Price, its Communication policy and its Distribution policy.
Digital communication is then a component of digital marketing.
3- WHAT ARE THE ADVANTAGES OF DIGITAL COMMUNICATION?
Although digital communication is newer than traditional communication (advertising panels, television, radio), digital communication remains the most strategic communication. It is actually focused on the potential customer who is a huge source of revenue for the company. It is measurable and less expensive.
Indeed, social networks allow you to make posts that you can present essentially to your avatar (customer likely to make a purchase) so that your posts become more relevant and effective. As far as search engines are concerned, Google Ads or Bing Ads allow you to carry out search advertising campaigns, i.e. you bid (pay at auction) a keyword relevant to your activity so that anyone who wants a similar offer can find you on search engines.
Also, Google analytic tools, Google Ads, also allow you to view the performance of your website. This is all the more important to determine the location of your visitors, the volume, the age, the pages visited, the weather, the origin of the traffic in order to make better decisions.
For the case of social networks, with the statistical tools Facebook, LinkedIn, Twitter …, you can view the performance of your posts and, in addition, they allow you to carry out advertising campaigns retargeting to convert people who have seen your posts or are reacting.
In short, the evolution of technologies has only improved communication with the support of the internet. Today you can interact with someone thousands of miles away in written, video or audio format with a smartphone, and no matter where you are, the role of whatsapp and social networks and perform some work tasks using telework. In addition, marketing advertising costs are relatively reduced to allow you to better monetize your business.
Need a cost-effective marketing plan? contact an expert.
PLEASE OUR FREE TIPS HERE