Digital is a term that refers to the use of electrical devices to perform tasks. It is actually in development since the popularization of the Internet and even more so with the advent of social networks.
The rise of digital technology is a way of increasing the use of digital devices, which ultimately triggers a focus. Where there is human life actually there is hope. That said: everyone who rushes behind the use of a smartphone, tablet or computer triggers needs in the face of the continuity of their use and represents in themselves many opportunities.
When we talk about the digital trades, this refers to all the tasks that work through digital. These include maintenance and execution tasks.
1- NUMERIC MAINTENANCE TASKS
Digital maintenance tasks express the tasks of troubleshooting electrical devices in the event of a problem, installing software and spare parts (external hard drive, RAM, graphics card) or developing an application to specific use. This is the technical part of computer science.
2- NUMERIC EXECUTION TASKS
Digital execution tasks refer to the tasks of using existing software such as website-creation software, graphics software, video software, word processing software, computational software, management software. These include digital marketing, management and administrative tasks.
1- DIGITAL MARKETING TASKS
Digital marketing is divided into several branches, representing a specialty for each branch. We have :
–The website : the showcase website consists of designing a website that is the digital enterprise and feeding the news page with information from the company according to the art of SEO in order to convert visitors through CTAs (call to action). These people are called webmasters. However, the webmaster's tasks are divided into two categories: the design and updating of the website that is carried out by the webdesigner and the article writing that is carried out by the web editor/content manager. So it all depends on the amount of work.
– Social networks : social networks consist of creating professional pages on social networks adapted to the activity and publishing relevant quality content to enhance the company and convert visitors. These people are called social media manager or community manager.
–The newsletter: The newsletter consists of creating marketing emails to mature the prospects listed in the email list in order to bring them back to a possible purchase or subscription. These people are called responsible e-mailing.
– The e-commerce site: the e-commerce site consists of creating online shops, optimizing the content of these shops and managing visitor behaviors to bring them back to purchase or retain them through a real strategy put together (campaign social networks, SEO, SEA, newsletter, loyalty point, bonus, secure payment, delivery policy…). These people are called e-commerce managers.
–Photo or video editing, commonly referred to as graphics, which involves creating visuals based on the message conveyed in order to better impact. Graphic designers work closely with social media managers and webmasters to produce relevant quality images or videos. In some cases, the social media manager and webmasters are also graphic designers. Here's a top software to tailor your images to your message and visual identity with a free built-in photo library: CANVA
–The SEM (search engine marketing): the SEM brings together SEO (search engine optimization) or natural referencing, SMO (social media optimization) or social referencing, SEA (search engine advertising) or paid referencing. These three techniques contribute to a better visibility of your site and your brand on digital. This is the best digital communication technique. To succeed in digital communication, you must succeed in your SEM strategy. The people in charge of the SEM strategy are called SEM managers.
However, there was one person in charge of the overall plan set up: the inbound marketing plan. This is the digital marketing manager still called web project manager. Its mission is to plan the various tasks that will be highlighted as soon as possible as possible as well as to list certain details of these tasks for each manager.
Are you interested in one of these trades? Check out our training program.
2- MANAGEMENT TASKS
Before the arrival of digital technology, management tasks already existed because management is the body that allows you to manage a business in order to understand its evolution, expenses, gains and losses to know how to better make its own business based on existing results or statistics. While digital marketing tasks are also management tasks because digital marketing allows you to manage an online business and analyze visitor behaviour, but this title is another kind of typical management tasks. to a company. These include:
Accounting managed with accounting management software for accountants
Customer management managed with customer management software for customer managers
Statistics managed using statistical software for statistical analysis
Human resources managed through payment software for staff payment

Digitalization provides tools that allow you to evaluate your business and even manage your business more easily, especially from the programmed software that does the work for you, provided you know how to use it, of course. They are facilitators who make it easier for you to do so.
Indeed, these software will help you better manage the trades that correspond to them. With regard to the digital trades in the management tasks mentioned above, we will mention the big data trades that relate to statistical tasks for companies that carry out huge amounts of information flows to analyze. For the rest, the posts have just undergone a digital mutation.
View Big Data trades: Big Data1, Big Data 2
3- ADMINISTRATIVE TASKS
Administrative tasks are also part of management tasks, we will talk about administrative management. They refer to tasks of inputting text, calculating, preparing for a meeting or taking notes. We have the secretary who handles administrative tasks with software such as words, excel, powerpoint… As with some management tasks, administrative tasks have undergone a simple digital transformation.
In conclusion, digital professions are professions that are born or run with the digitization of data, i.e. the transformation of physical data into digital data that are then better stored and analyzed for timely use. timely and better decision-making. We will tend to say digital transformation because we go from one stage to another without changing the root of the task but improving it and facilitating it.
Need to train yourself in digital marketing? check out our training program or find your best freelancer for digital marketing task here.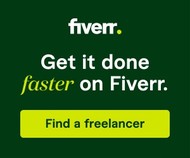 PLEASE OUR FREE TIPS HERE