Social networks, as the name suggests, are networks that allow everyone to navigate regardless of gender or class. However, like any good activity, they have lines to hold. This is the case of digital social networks in this case Facebook, Instagram, LinkedIn, Twitter.
How are social networks born?
How do social networks work?
What is the real role of social networks and its value to a company?
These are all questions that we will be able to resolve as a result of this article.
Indeed, social networks are born long after the appearance of websites and emails to allow users to share photos/videos, memories, and even more stories and opinions with all their knowledge simultaneously (grouped message) at non-measurable distances (outside borders). They therefore form communities that communicate and exchange written and audiovisual information.
This is the communication revolution at a very low cost.
It will only take a penny to have a data connection and be able to communicate with a long-time friend, family or close a deal.
Further on, social networks do not only have a sustainable aspect of communication (communicating constantly with an interlocutor has thousands of km, they also raise a marketing and sales aspect. We will then talk about a sales group and a business page.
1- HOW DO YOU KNOW THE SOCIAL NETWORKS?
All social networks (Facebook, Instagram, LinkedIn, Twitter) have a common element at the base namely the profile. As a result, they differ in the type of publication and the operation.
1- PROFILE
The profile represents a person's personal information. It is possible to be created only from an email address. The profile is what you cannot ask an acquaintance to ask an acquaintance, belong to a group, subscribe to a page or post content on social networks. More than that, thanks to the profile you can create a group or a page.
2- HOW IT WORKS
We will study the different social networks on a case-by-case basis.
1- FACEBOOK
Facebook is the leading social network to date because it represents nearly two billion active users worldwide in 2019.
It's the most demanding platform. It works with profiles for friend connections, groups and business pages.
–The group
The group consists of an admin that establishes a charter on which the group and moderators (optional) will operate. It can be public (publications visible to non-members) or closed (publications visible exclusively by members). It can be a sales group (sales of articles by members) or discussion on a specific topic everything will depend on the objectives of the admin and its moderators. The customization options are possible in the settings.
–The page
The page represents the company on the social network. It consists of an admin, a publisher (optional), a moderator (optional), an advertiser (optional), an analyst (optional).
It is the ultimate sales tool because it is the interface between the visitor and the company through its publications and comments and allows better customer tracking from its internal messaging that stores the history of conversations. What's more, the page allows the targeting of publications through sponsored ads to direct its advertising message directly to the target, which will ensure a good return on investment. It is up to the social media manager to take advantage of the information collected from Internet users and to improve his sales strategy.
2- INSTAGRAM
Instagram is the second largest social network with one billion active users worldwide in 2019. It is originally based on sharing beautiful photos and has the distinction of working better with haschtags.
Instagram also has bands but most of them are closed. We'll just talk about professional pages for Instagram for growth goals:
Creating a professional page on Instagram is like creating an Instagram profile that will be turned into a professional page in the settings if it's a business so you can check the statistics for good page management needs.
Unlike Facebook, this is not about making friend requests like profiles, but about directly following the people and companies that interest us except those who have set up their accounts and who will need to confirm our « follow. »
Instagram is now linked to Facebook which gives us the ability to link our professional Instagram account to its Facebook-matching account so that we can post simultaneously on both networks. All in all, as we said above, you should always associate matching and popular hashtags with your Instagram posts to spread your posts and be known. Sponsorship is not excluded.
3- LINKEDIN
LinkedIn is the third largest social network with a total of 610 million active users worldwide in 2019. It is the social network specializing in Business to Business and Recruitment. LinkedIn also works through a profile, hashtags and groups. It is almost similar to Facebook.
4- TWITTER
Twitter is the fourth social network. It is just build a profile with a name whether it's a name like a profile or a business name. It allows you to make tweets (short messages quantified as much as possible by the network) and sponsor them to get subscribers. Twitter works much more with the hashtags to hit the target as well as with the method of tracking our potential customers but does not have a group. it is an information network that informs about current events.
NB: All social networks have an internal email button that allows subscribers to receive messages and follow them to address their concerns. They receive operating updates at times but the operating root remains unchanged as explained above
In the end, we can say that social networks are a communication and sales tool for a company because they allow the distribution of advertisements and interactions. Then, thanks to social networks you expand your audience towards the target (inbound marketing).
Need a social media manager or community manager, a webmaster, contact Marketing Pro directly at the following addresses marketingnumeriquepro@gmail.com . Happy to serve you.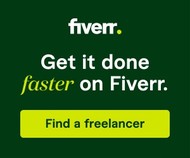 PLEASE OUR FREE TIPS HERE
FREQUENTLY ASK QUESTION SOCIAL NETWORK
What is a social network?
The social network is a digital platform that allows anyone to register to have a personal account, to post images or texts and to interact with an interlocutor at distances not measurable for personal purposes. it's internet communication.
How do I access social networks?
It all depends on the network. None just require an email address to register for the example of Facebook, Instagram, Twitter, You tube …; others require a pre-download on Google play store before registering with a phone number like whatsapp for example.
What is the role of social networks?
Social networks are communication tools. They have an international communication facilitation role at a low cost. They serve as communication and sales tools for a company.
How many social networks are there?
They are quite numerous and are still born. We can quote: Facebook, Instagram, Twitter, Linkedin, You Tube, Whatsapp, Skype, Vimeo, TikTok, Pinterest, SnapChat…
What are the best social networks for a company?
We classify social networks according to their popularity. In 2019, they are classified as follows: Facebook, You Tube, Instagram, Linkedin, Twitter …