Inbound marketing refers to all the techniques to be adopted to attract a prospect to a company, product or service with content that meets its expectations. It is a question of looking at the potential customers who represent the basis of turnover. It takes place by the inefficiency of the traditional marketing or marketing outbound.
Indeed, the outbound marketing (traditional marketing) was to multiply mass advertising in order to get customers in the mass. This marketing is becoming more and more ineffective because we are betting on the heap, a simple game of chance that not only costs money because you have to produce as much advertising as possible to convince, but does not bring the desired results for the reasons energy, finance and time are not being used wisely.
Outbound marketing does not take into account the customer's buying process, a very important step in marketing that allows the avatar (people with a customer profile) to be transformed into a prospect and finally a loyal customer.
The following questions arise:
How to have targeted communication in order to directly reach the customer profile.
2. What is the buying process still called a sales funnel?
3. What are the benefits of inbound marketing?
1. HOW DO I GET TARGETED COMMUNICATION?
Internet marketing has felt the need to customize its advertisements to be more efficient, i.e. to make publications targeted to the needs of the prospect who can therefore be quickly interested. For this, we have tools like:
-Professional pages on social networks that will allow ads to be targeted to the buyer persona profile (people with a customer profile)
–Google ADS for targeting ads on search engines and video sites. These include:
SEM (Search Engine Marketing) again called a search ad that consists of bidding on keywords corresponding to its content to be positioned on the first Google search results for people who will search for companies similar to what you're proposing.
Display advertising, which consists of making graphic, written, audio or video displays on high-traffic sites that offer advertising space. Note : there are also other advertising providers for displays.
Advertising on video sites in this case You Tube or Vimeo which allows you to edit your own videos and promote them or to buy advertising space on other people's videos.
All in all, targeted communication is the fundamental element of inbound marketing and is explained even better when Internet users start to react after the first awareness targeting on its service or product. This will be referred to as a sales funnel still called a sales tunnel, a step that transforms the visitor into a customer.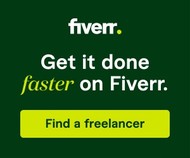 2- WHAT ARE THE STEPS OF INBOUND MARKETING?
The stages of inbound marketing are the steps of the sales funnel set up that allow an avatar to become a customer of the company. This is a very crucial step itself (sales funnel) subdivided into different stages that will allow the advertising to be adapted according to the commitment of the prospect. These include:
1. Raise awareness
2. Convert
3. Closing
4. Loyalty
1- RAISE AWARENESS
This is the first step in the inbound marketing that consists of getting known by its customers from social networks, targeted advertising Google (displays, video sites).
It involves raising awareness of your avatar (people with a customer profile) to show them that you are present and that you have interesting things that might be useful to them. This is the widest part of the funnel because it encompasses the maximum audience likely to be interested in your offers.
However, expecting a good natural and paid referencing because quickly made interested prospects could search you on search engines.
2- CONVERT
This is the second step in marketing inbound marketing, which involves targeting your audience of people who have visited your website and showing them more about the values of your products or services by highlighting forms and blog posts. (call to action) to convert them into a prospect.
Conversion is the process that allows visitors to be turned into prospects through the means of the CTA (downloading an e-book, subscription to the newsletter, free consultation, free advice, webinars …) that will collect contact information visitors to contact them again afterwards. here, natural referencing, social networks, SEM, displays and video sites will be needed.
3- CONCLUDE
This is the third stage of the marketing inbound yet called the sales stage. It consists of maturing the prospect from newsletters through emails collected from CTAs to better demonstrate the value of your products or services. You could highlight in e-mails your particular assets, your competitive advantages, customer testimonials, your statistics… to encourage the customer to switch to purchase. It's a personalized follow-up.
4- LOYALTY
Customer loyalty requires consumer satisfaction and constant contact with the customer. This permanent contact will be possible thanks to marketing emails (newsletters) that will allow to offer new offers adapted to the customer's previous purchases and social networks that have a role to maintain his community and therefore the customer loyalty.
Retargeting will be necessary at this stage to enable the relaunch of customers who have visited the site but without an act of purchase or subscription. It has a role to push to purchase this through free gifts, contests organized to entice the prospect to go shopping or subscribe to the newsletter.
Schemes
The scheme is simple: Visitors become prospects who become potential customers who become loyal customers (brand ambassadors) drive revenue growth.
3. INBOUND MARKETING BENEFITS
On the face of it, inbound marketing is the strategy par excellence that ensures the return on investment. It is less expensive compared to the outbound strategy. It focuses on the potential customer who is more likely to make purchases and thus enable the realization of turnover.
*Promotes content marketing : Content marketing, which consists of developing relevant quality content (articles, videos, graphics, marketing messages) to mark the attention of visitors, creates a beautiful image for a company and the Values. We will talk about brand image.
*Allows you to have an online contact list through CTAs.
*Measurable : one of the specifics of inbound marketing are the results of its measurable advertising campaigns through statistics (Google analytic, Google ADS, pixel Facebook, Facebook ADS …) that will allow a good entry of its strategy marketing and therefore better improvement.
*Sustainable with customer loyalty tools such as social networks and newsletters.
Statistics
400% of companies that have adopted inbound marketing find that their marketing strategy is more effective.
The cost of acquiring a prospect decreases by 80%.
Inbound leads are 60% less expensive than outbound prospects.
Companies that adopt inbound marketing generate 54% more prospects.
Statistical source : https://blog.hubspot.fr/inbound-marketing-information
Contact Marketing Pro International, an inbound marketing specialist, to create quality content that can impact the target. We design a site that reflects your company and we bring the target back to your site through social networks, natural referencing and Google ads.
We provide sales, branding, communication and customer follow-up to create leads and turn them into loyal customers.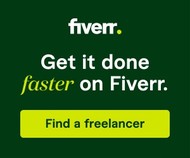 PLEASE OUR FREE TIPS HERE