Indeed, the social media manager and the community manager are two very distinct professions with the only peculiarity that they are complementary. It is often thought that it is the same trade, but throughout the tasks, it is clear that these are two distinct trades.
Have you tried Messenger Bot? With Messenger bot, you have access to an all-in-one platform that schedules your blog posts, social media posts, newsletter campaigns, private messages, SMS alert, messaging chat integration on your website, Woocommerce store integration, in short automation of all marketing tasks. Test Messenger Bot for free and save time and efficiency.
The social media manager is the person responsible for developing the company's digital marketing strategy. It is the choice of social media adapted for the company according to its activity, the development of quality content that can impact the target and the management of publications.
The social media manager has a concern to attract as many prospects as possible through quality content and ensures the effective visibility of the latter. It therefore holds the advertising budget on social networks.
In addition, the community manager applies the social media manager's strategy. He is responsible for acting according to the forecasts and plans of the social media manager. Thus, he is the number one representative of the brand on social networks because it is he who publishes the posts and communicates with Internet users. He therefore takes care of the community by responding to the concerns of visitors, prospect in the comments of publications, ensures the private messaging of the company in order to collect relevant information that will serve as decision-making tools for the social media manager.
In short, the social media manager establishes the strategy and manages the advertising budget and the community manager applies this strategy and manages the community. However, they are complementary in the sense that both have a branding concern. They could collaborate on the content to be published (optional depending on the company).
You can also get this e-book that explains community management in its smallest details in order to increase the competence in the management of your social networks.
If you liked leaning on the star and comments… Marketing pro International specialized in social media management and community management. In addition, design profitable websites, e-mail marketing, e-commerce website.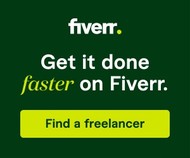 PLEASE OUR FREE TIPS HERE